About
'Making decisions is like speaking prose – people do it all the time, knowingly or unknowingly' ~ Daniel Kahneman, Nobel Prize in Economics 2002.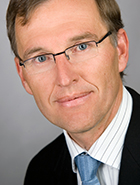 Skilja is about finding ways to facilitate decisions and to make automatic decisions. Decisions need document understanding because decisions are based on the meaning of text and therefore the meaning of text must be understood.
Skilja.com features one or two articles per month about the technology of document understanding and decision making. We cover the complete spectrum from basic principles of cognitive science and their usage over software technology down to market analysis and practical applications.
Skilja is also a company that actively works in producing software for document understanding. We do this either through consulting and project management in cooperation with other companies or by programming our own components.
About the author
My name is Alexander Goerke and I founded Skilja as a company and write the articles on this site. I have almost 20 years of experience in this field and was a pioneer in document understanding. We have used technology that is now know as "deep learning" already in our first company called "Learning Computers" back in 2002. My professional biography can be found here.
Contact
I might not be able to answer all e-mails personally but if you need to contact me please use info(at)skilja(dot)de. You can also send feedback via Twitter.
Please note
You can use all the texts that I have written on this page for your own purposes if you properly indicate Skilja and me as author and link back to this site if used in the web. Please note that on these pages I present my private opinions on document understanding and the market. Although my goal is to be neutral I am not totally independent as I work for various companies active in this area. Also please take a look at our privacy policy and the legal notice through the links at the bottom of this page.